June 9th, 2018
TAKING IT ON:
Anti-racist movement building
@ Pigott Auditorium, Seattle University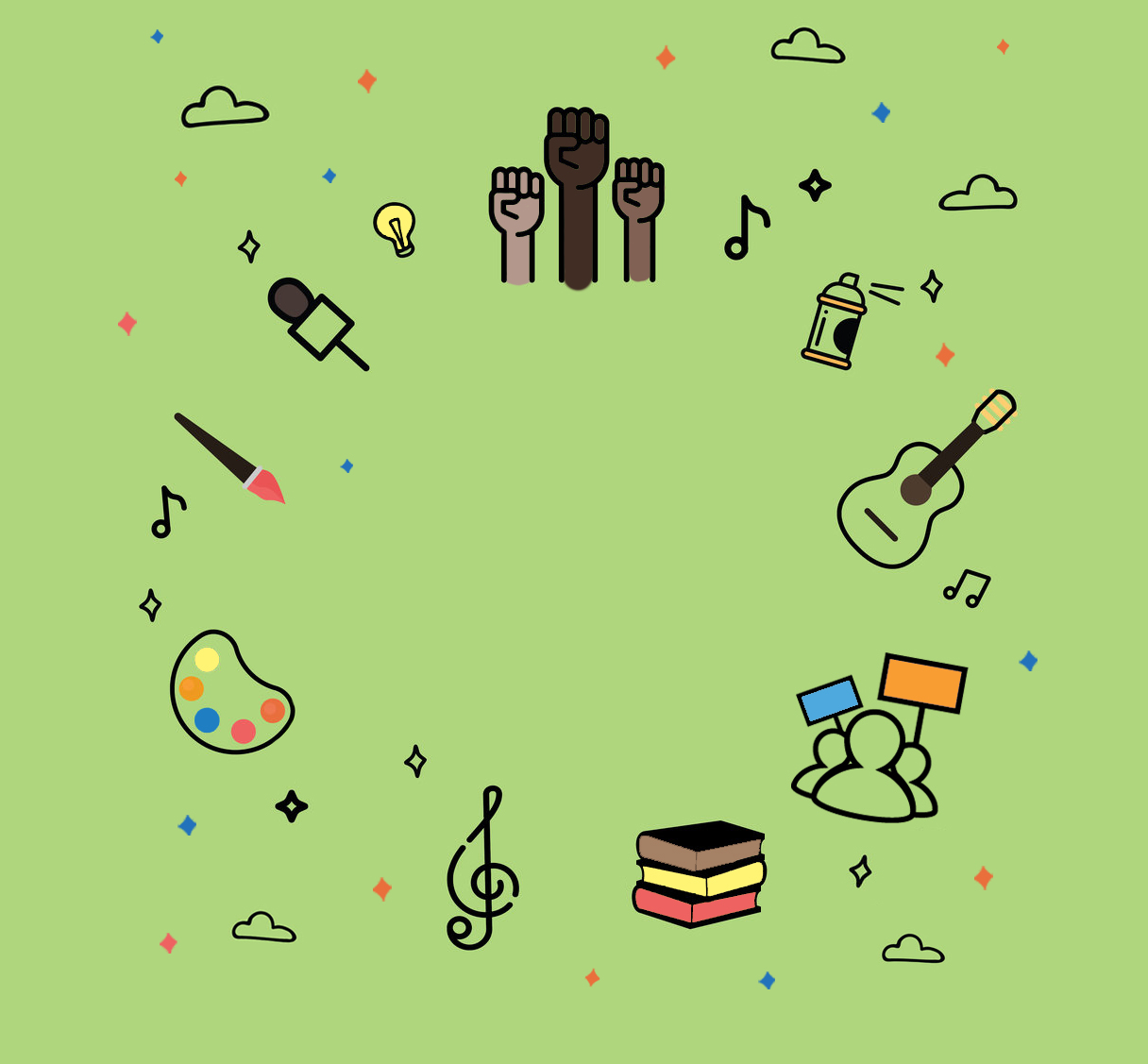 PLEASE JOIN US CREATING THE
COMMUNITY WE WISH TO HAVE.
This year's conference will feature panels with representatives from local movements with an anti-racism lens, in addition to workshops. Come learn what is already happening in our community and how you can be involved. We will also take the time to explore the role of art in Anti-racist Community and Movement Building.
Schedule
8:00-9:00am: Registration
9:00-9:30am: Opening
9:30-10:45am: Panel of groups doing Anti-Racist Movement Building in Seattle
11:00-12:00pm: Workshops
12:00-1:00pm: Lunch
1:00-2:00pm: Featured Anti-Racist Movement Building Organization EPIC
2:15-3:15pm: Workshops
3:30-4:45pm: Role of Art in Anti-Racist Movement Building Panel
4:45: Closing Performance
Participants
Presenters subject to change*
Ending The Industrial Complex (EPIC)
Seattle Artist Coalition for Equitable Development
Front and Centered
K-Love 4 Art
350 Seattle
NWDC Resistance
Got Green
United to End Racism
And many more!!
Accommodation
Accessibility Needs:
Wheelchair Accessible.
Contact if you need interpretation.
Food:
Lunch is provided with ticket. Meat, Vegan, Vegetarian, Gluten-Free options available.
Scholarships:
May be requested by contacting eleta.wright@gmail.com
Questions?
seattleraceconferenceinfo@gmail.com
Directions
From I-5 South: Take exit 165A towards James Street.
Left on Cherry St.
Right onto 7th Ave.
Right onto Madison St and Pigott Auditorium will be to your right.
From 1-5 North: Take exit 164A for Dearborn St.
Keep right, follow signs for Madison St/ Convention Pl and merge onto 7th Ave.
Right on Madison St and Pigott Auditorium will be to your right.